In a fast-moving world of constant challenges, Trimble is always there, with ideas, services and solutions to help your land administration project succeed.
Whether you've just started planning for a new land initiative and don't know where to begin, know what you need but are unsure how to implement it, or are simply facing an integration challenge, Trimble can provide critical professional services, solutions, and support.
Trimble can assist with developing legal and regulatory framework, business process analysis and strategic planning, solution design, project management, data collection and conversion, training your teams and system support. Our goal is simple: We want to ensure you always have the systems and support you need to implement a sustainable land administration solution.
---

When real estate markets in emerging nations are in their infancy, Trimble advises governments on the legal requirements for title registration legislation, adjudication procedures, mortgage registration, real property taxation laws and a host of other land law considerations. Trimble offers the knowledge and legal expertise to help governments build legal and regulatory frameworks that protect and promote:
• Individual private property ownership
• Transparent and equitable land registration transactions
• Integration of customary land rights with modern land rights
• Adjudication processes and procedures
• Standards, norms and supporting regulations


The key to every successful land administration project is that all business processes are well understood and documented. Trimble's solution design team reviews your workflow requirements and ensures the project plan and solution design will meet current and future needs.
Solutions can be configured to meet your business's workflows, integration requirements, accuracy requirements (for collection solutions), and more.


Project management is the key to a successful implementation effort. No matter how impressive the proposed technology, without an experienced project management team, the ability to achieve a timely, on-budget project is drastically diminished.
A project management plan provides guidance on how the project scope will be defined, documented, verified, managed and controlled by the project management team. The launch of the project is the starting point from which the expectations, milestones and successes will be set and measured while engaging with all stakeholders.
Five essential project management phases are implemented, each of which is crucial to successful project completion on time and within budget:
1. Initiation
2. Planning
3. Executing
4. Monitoring/Controlling
5. Closing
Trimble provides the expertise to guide and train project development teams from start to finish on both small and large-scale project implementation.


Trimble understands the importance of the creation, conversion and integration of disparate data and databases. For this reason, we provide a complete geospatial data solution that focuses on accuracy, reliability and ease-of-use.
Data Creation
Clients can customize a solution that takes advantage of any combination of data creation options, such as:
• Development of a digital topographic of parcel map database,
• Update of legacy data
• Integration of Trimble mapping solutions with Landfolio
• Integration of with existing GIS or mapping applications
---
Data Conversion
Working within a project's design requirements, Trimble provides customized conversion, integration and publishing solutions. We can…
• Convert data from existing drawings, as-built documents, alignment sheets or ground surveys into GIS compliant digital format for future database compatibility
• Perform line-by-line adjustment on existing digitized parcel maps so they meet required map accuracy specifications
Training

Training is an essential and integral part of Trimble Land Administration implementations. We understand that many of the technologies provided by Trimble may be new to you or teams working on your land administration project. The sustainability of the solution is dependent on all users having full confidence in the data, workflows, procedures and the systems.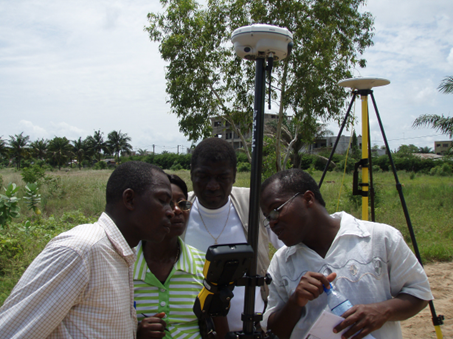 Trimble and its network of distribution partners will train your personnel to operate Trimble's suite of hardware and software solutions so that you can maximize your investment, lower operational costs, and optimize performance — always ensuring your land administration system is at its best.
• Choose from formally structured sessions or more informal 'on the job' type training
• Training for maintenance and administration, including first line support
• Landfolio certification ensures that users are trained to the level that they are expected to perform in their daily roles
---
Support
Once your system is implemented, you can continue to rest at ease knowing that Trimble and its partners will continue to provide long-term support for your project. A network of partners and Trimble staff are available to answer your questions and provide continuous support if any issues arise.
Landfolio customers receive support as per their Service Level Agreement and benefit from regular Landfolio updates as specified in your Software Maintenance Agreement.