Trimble's robust data collection portfolio meets the needs for all types of land administration projects. Our field solutions allow you to collect parcel information – both geographical and attributes – to meet accuracy, ease of use, and time requirements. Trimble also provides custom solutions to address your specific workflow integration challenges.
---
Trimble Penmap for Android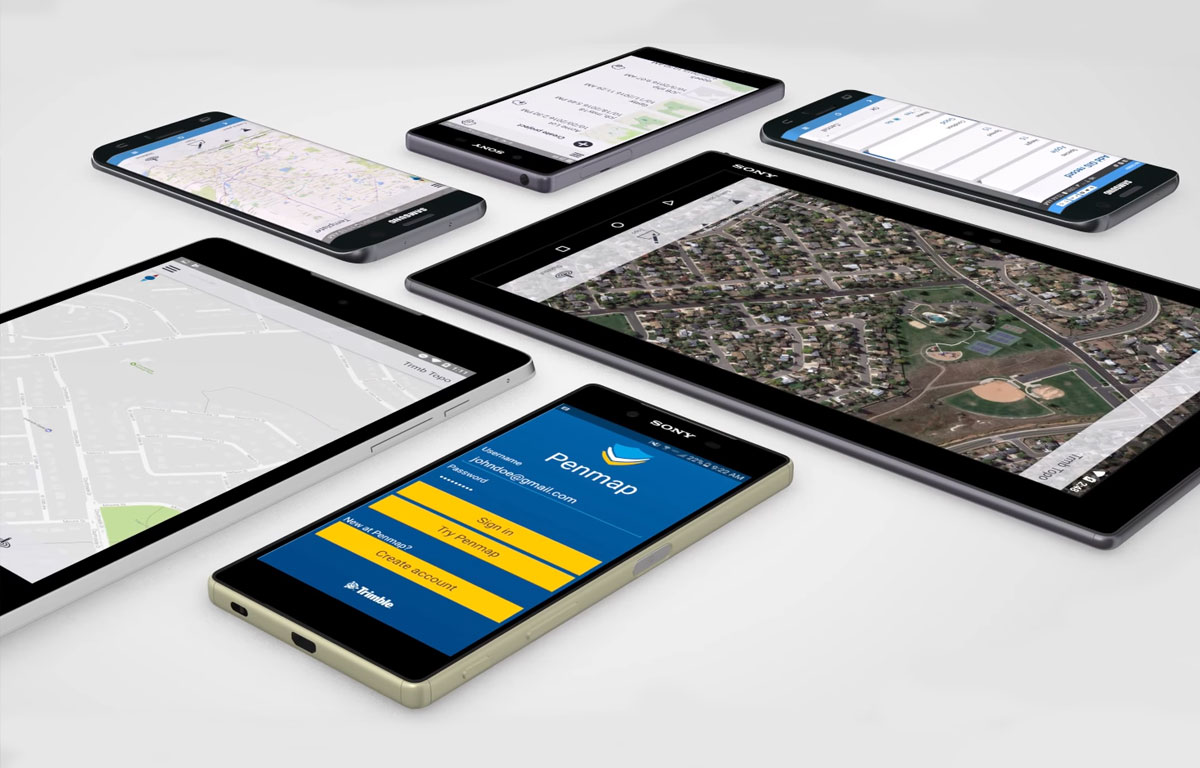 Trimble's Penmap field data collection software offers professional land administration data collection for everyone with:
Easy to use
Easy-to-use, interactive, and map-based user interface – enabling a broader set of the community to aid in data collection
GIS
Support of spatial and non-spatial features – effectively connecting people and property
LADM and STDM compliance – adhering to international FFP standards
Streamlined forms to collect tenure data e.g. person, parties, signatures, pictures etc.
Background data
Flexible boundary line mapping – enabling the collection of geometry data using base maps and aerial imagery
Collect & Edit functions
Snap function – enabling rapid data capture and avoidance of overlaps, redundant data, and gaps
Edit functions, customizable toolbar, and data model editor – offering maximum flexibility
Simple tools for data acquisition, such as a digitizing function, COGO functions, as well as precise GNSS measurements
Flexible
Enablement of bring-your-own-device (BYOD) Android OS data collectors
Flexible, subscription-based pricing – enabling data collection initiatives to get up and running quickly and scale in a flexible way
Collect high-accuracy survey grade data for cadastral mapping using Trimble's suite of surveying solutions, ranging from mechanical total stations to high accuracy GNSS receivers to mobile and terrestrial scanning. Utilize technology enhancements such as the Trimble Integrated Surveying™ solution to seamlessly combine GNSS and optical surveying technology to increase productivity and data quality.
Benefits of Trimble Survey Solutions:
• Reliable, centimeter-level accuracy
• Quickly and easily capture survey data in the field
• Data capture in even the most difficult environments, such as canopy
• Customized workflows streamline data collection processes for improved productivity
• Seamless data transfer from the field to the office
---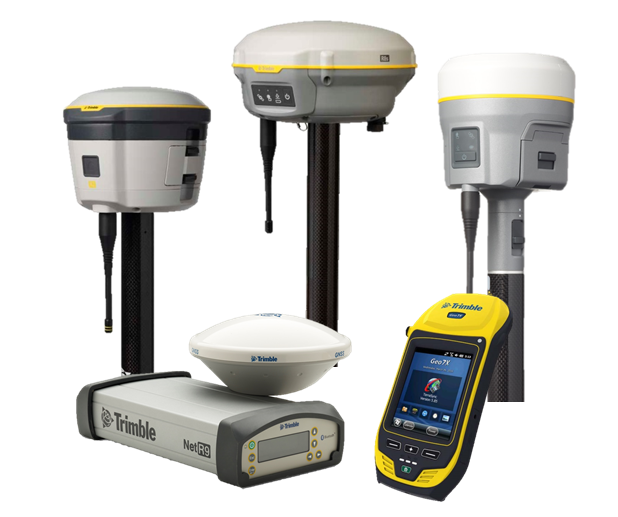 GNSS Solutions
Backed by a legacy of GNSS technology and surveying expertise, Trimble provides surveyors with reliable GNSS survey solutions that meet their distinct requirements. Whether you need the cable-free convenience provided by Trimble integrated systems, the flexibility of Trimble modular systems, or the simplicity of handheld point measurement, Trimble has a solution for you.
• Experience productivity that goes beyond having the best GNSS technology on the market
• Collect more data in less time via comprehensive GNSS support and an abundance of powerful features
• Reduce rework with quality control features, such as Trimble® SurePoint™ technology
• Easy-to-use field solutions allow you to get the most out of your GNSS system
Learn more about Trimble's GNSS Survey solutions >
---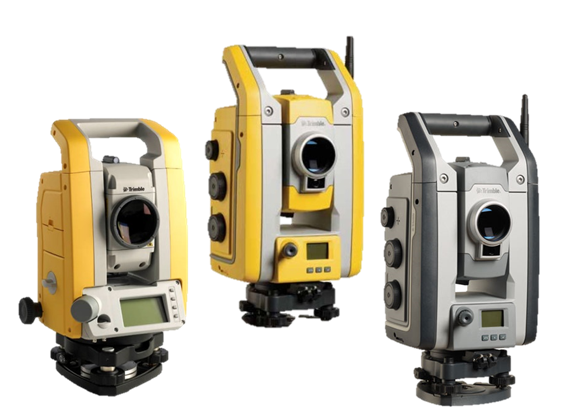 Total Stations
The precision optics and robotics of Trimble total stations are paired with streamlined workflows, innovative training and in-field support services. Trimble's total stations are packed full of industry-leading features that improve efficiency and the quality of deliverables.
• Capture data faster and more accurately
• Give the advantage of Trimble VISION™ technology for video robotic control, scene documentation and measurements
• Improve accuracy, even over long distances, with Trimble DR Plus and DR HP EDMs
Learn more about Trimble Total Stations >
---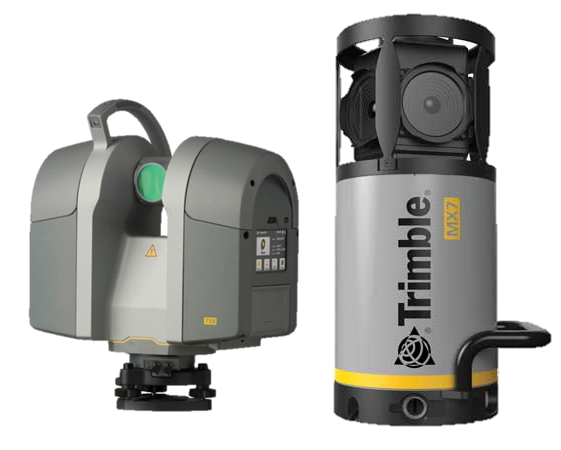 3D Laser Scanning Solutions – Terrestrial or Mobile
Trimble offers a comprehensive range of terrestrial or mobile 3D laser scanners and software for the rapid collection of 3D data. Capture high-resolution data quickly and safely with immense detail and accuracy to visualize and produce compelling deliverables.
Trimble's premium vehicle-mounted mobile spatial imaging systems integrate our industry leading geo-referencing technologies with very precise, high-speed laser scanning and high-resolution imaging sensors.
Learn more about Trimble 3D Laser Scanning >
Trimble's GIS data collection technologies make it easy to rapidly collect, store, edit, and categorize large amounts of spatially accurate data with attribution and forms. Trimble provides a range of GIS handheld solutions that enable centimeter to sub-meter accuracy.
Benefits of Trimble GIS data collection solutions:
• Reliable, centimeter-level accuracy
• Quickly and easily capture survey data in the field
• Data capture in even the most difficult environments, such as canopy
• Customized workflows streamline data collection processes for improved productivity
• Seamless data transfer from the field to the office
---
Trimble Catalyst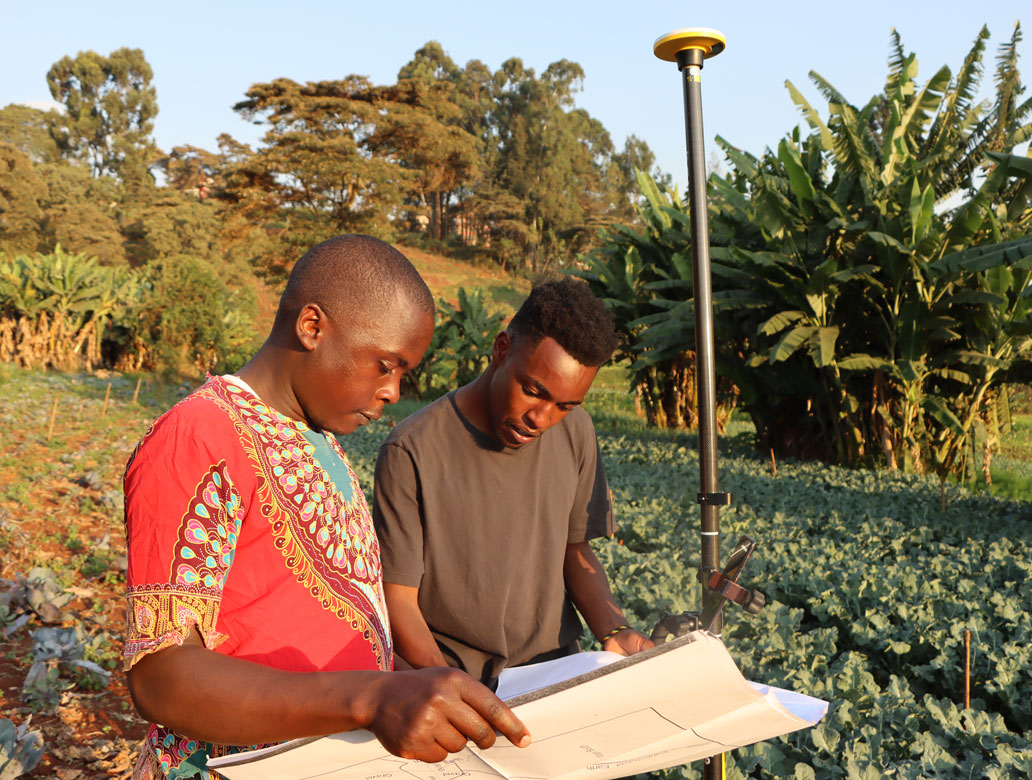 Trimble Catalyst™ is a revolutionary GNSS concept delivering affordable and flexible GNSS positioning-as-a-service for Fit-for-Purpose tenure data collection. The concept contains the simple, lightweight Trimble DA2 GNSS receiver and an on-demand, accuracy-based corrections subscription.
Inexpensive
• Minimal upfront hardware cost with the DA2 receiver. Less of your money tied up in capital assets
• GNSS corrections are bundled with the subscription
Simple
• Zero-configuration access to Trimble corrections
Flexible
• Ready-to-use on-demand worldwide, in connected and unconnected areas
• Scalable for individuals, small teams, and large crews
• Bring your own device (BYOD) enabled
• Modify as your needs change. Pay only for the accuracy you need, when you need it
Powerful
• Trimble DA2 delivers survey-quality RTK positioning: 60 cm, 30 cm, 10 cm, 1 cm. You choose the service level that matches the job, and Catalyst does the rest
• Multi-band support for all global and regional GNSS systems
• Excellent phase-center stability and robust multi-path rejection characteristics in difficult GNSS environments
Learn more about Trimble Catalyst >
---
Data Collectors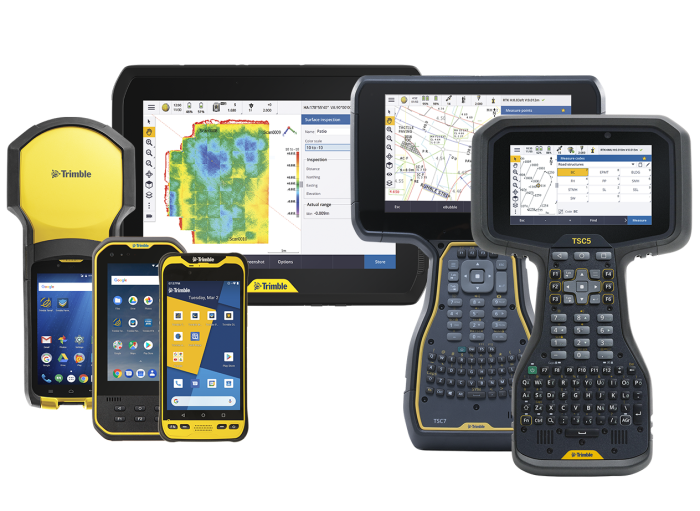 Get the right data collector to get the job done.
Whether you need a fully integrated GNSS handheld for GIS data collection and maintenance, or a field controller to pair with your GNSS receiver and total station for survey work, Trimble has a range of high performing, rugged field devices that provide everything from centimeter accuracy to communications and more.
Learn more about Data Collectors >
UAS Solutions
Collect localized imagery on site imagery for Land Administration Projects with Trimble Unmanned Aircraft Systems (UAS), Capture georeferenced images and point clouds using the Trimble UX5, UX5 HP, or ZX5 multirotor system to monitor, update, and extract parcel information.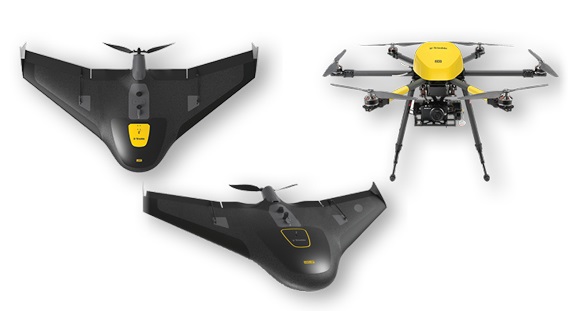 UAS solutions offer these benefits:
• Quickly capture wide expanses of highly accurate data
• Extremely durable and easy to maintain
• Exceptional performance in extreme conditions
• Capture data that improves decision making
• Fixed wing or multirotor options offer flexibility for application and collection requirements
Learn more about Trimble UAS Solutions >
---
Airborne Sensor Systems
Trimble's aerial data capture and data processing solutions enable you to deliver imaging data more quickly than ever before, ultimately saving time and cutting project costs. Aerial sensor system options include three high performance airborne LIDAR and imaging systems as well as an aerial imaging camera in 60 or 80-megapixel models.
They help you:
• Capture high-resolution data with confidence in its precision and accuracy.
• Increase the productivity of your aircraft and reduce environmental impact by flying sharp turns over long baselines.
• Reduce the need for control points using direct georeferencing and advanced aerial triangulation software.
• Increase the efficiency of your data processing operation through streamlined workflows and high levels of automation – while also reducing training costs.
• Grow your business into new applications – to capitalize on new market opportunities, diversify revenue streams, extend the flying season and increase equipment utilization.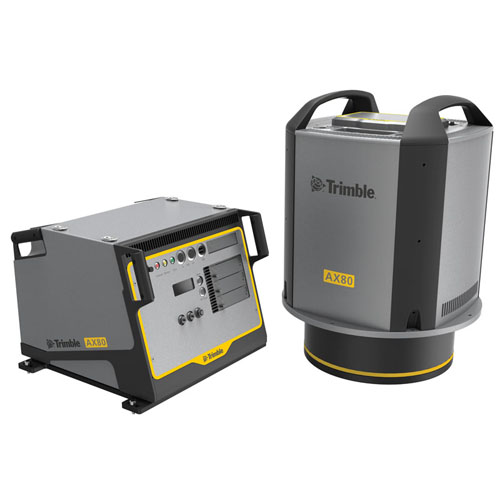 Learn more about Trimble airborne sensor systems >
Sign up for regular news updates
By clicking submit, you acknowledge you agree to the Trimble Privacy Policy.