Data collected in the field needs to be processed to ensure accuracy and consistency, meet specific project format requirements, and make well-informed decisions. Trimble's set of geospatial data processing solutions increase productivity and improve consistency when converting field data to the cadastral/land database. Trimble also provides localized and customized solutions that can be implemented to meet local requirements.
---
Transform field data into decision making tools with Trimble's office software solutions. Completely integrated systems allow you to efficiently analyze your data and create client deliverables.
---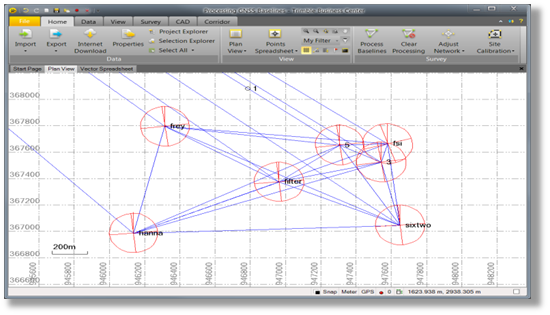 Trimble Business Center
Trimble Business Center is a highly automated, powerful desktop application for processing and managing survey-grade data to produce customized cadastral survey reports and other deliverables.
• Centimeter accuracy
• Process GNSS and optical data
Learn more about Trimble Business Center >
---
Custom Solutions
Need software customized to your workflows? We can help with that too – contact us today.
Trimble offers solutions to process aerial imagery datasets — captured via Trimble Unmanned Aircraft Systems (UAS) or other third party aerial systems.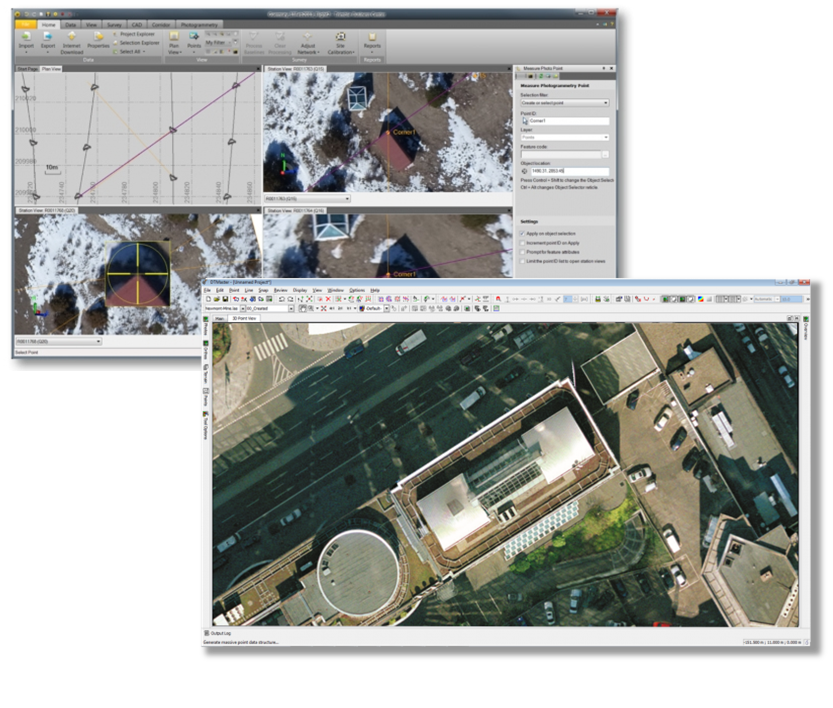 UAS Data Processing Software
Trimble's UAS image data processing software combines modern computer-vision algorithms with proven state-of-the-art photogrammetric techniques to produce deliverables with the highest accuracy — and minimal manual interaction.
Choose from:
• Trimble Business Center Aerial Photogrammetry Module – Developed for Professional Land Surveyors working with small UAS from Trimble, or
• Inpho UASMaster – Developed for Professional Photogrammetrists working with data from small UAS (of any type)
Learn more about UAS Processing Software solutions >
---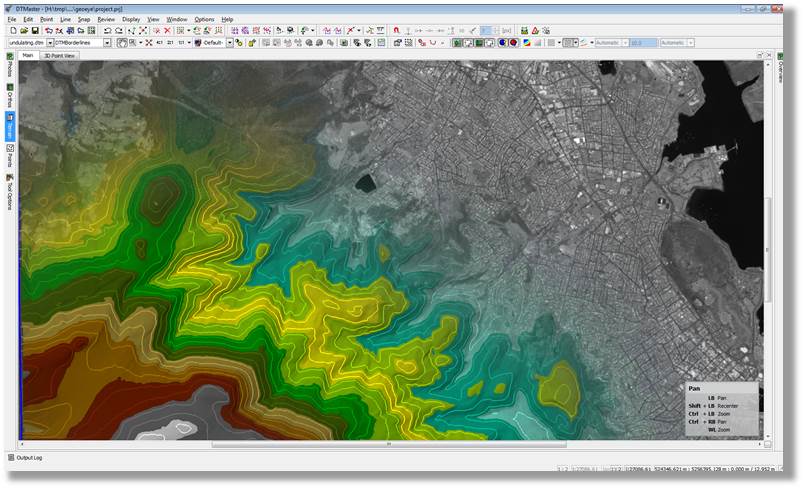 Aerial Imaging Processing
Inpho® software is designed to precisely transform aerial images into consistent and accurate point clouds and surface models, orthophoto mosaics and digitized 3D features using state-of-the-art photogrammetry techniques.
• Significantly improves the quality of point clouds created solely from aerial image
• Achieves a density of up to one point per pixel
• Provides very dense, accurate and complete digital terrain models suitable for true orthophoto production and automatic feature extraction.
Learn more about Inpho software >
eCognition Software Suite
Trimble's eCognition Software Suite is designed to improve, accelerate, and automate the interpretation of images and geospatial data. Providing feature extraction and change detection capability among others, eCognition imports a variety of geospatial data, then automatically interprets and analyzes the data to identify changes in existing cadastral data.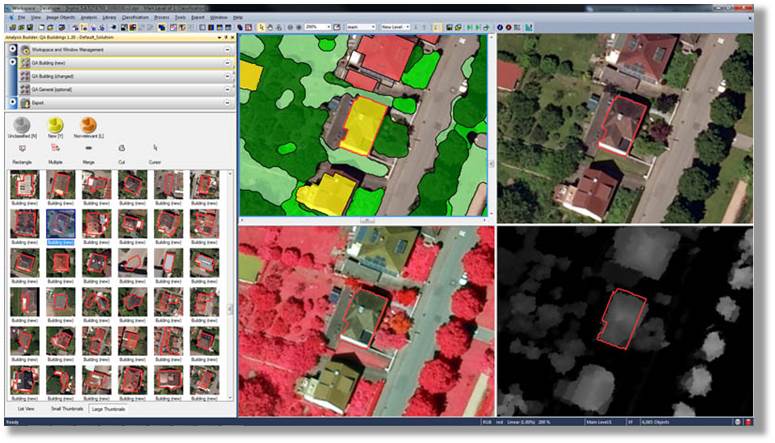 • Import geospatial data, such as raster images, LiDAR point clouds,
GIS vectors, radar and even hyperspectral data
• Utilizes analysis logic to interpet and analyze data
• Automatic detection of changes
• Extract features from airborne or satellite data
• Digitally assess the quality of cadastral data
Learn more about eCognition Software.