On Tuesday, June 11th, the Department of Lands and Surveys (DLS) held a ceremony to launch its new automated Land Information System (LIS). Providing this innovative feature is Trimble Inc, a Land Administrative Services provider.
The new LIS system will upgrade the services of the Department and set such services on a level that will be in sync with 21st computerized automated systems.
The ceremony was opened with a prayer offered by Methodist Circuit Minister, Rev. Dr. Wycherley Gumbs. He prayed for the new system, for Anguilla's land, and its people.
In an address by the PS of Social Development and Lands, Mr. Foster Rogers, he mentioned that he recognized that land has both financial value and sentimental value. He made the point that the Department of Lands and Surveys manages the administration of land, and that emphasis is being placed on accuracy and efficiency to ensure customer confidence.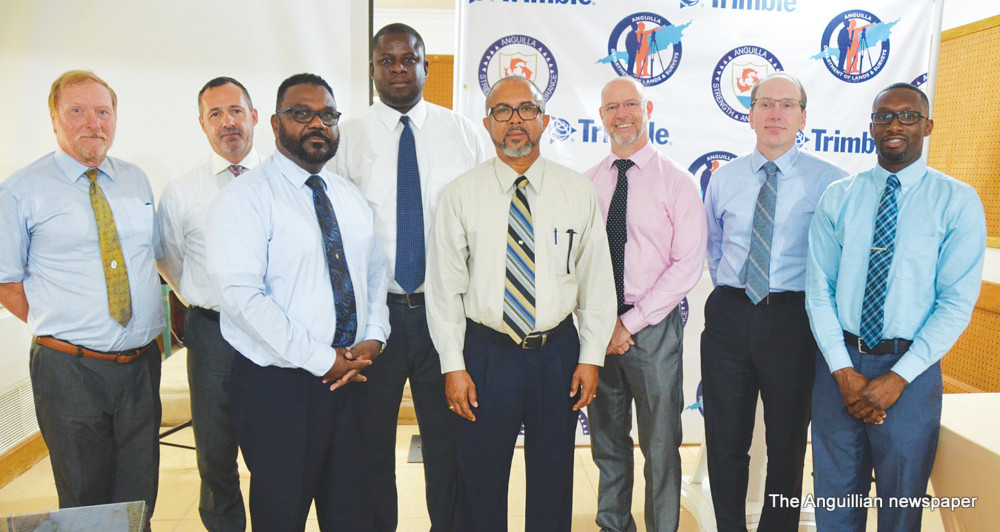 "The effective administration of land matters," Mr. Rogers said. "It is central to the life of Anguilla, and it is central to Anguilla's economy for three main reasons: 1. All land owners, including non-Anguillians, need to be able to show proof of title for the land they own. This enables land owners to easily sell, bequeath, and use the land that they own as security for the financing of projects. 2. Local financial institutions require proof that property records are accurate and secure. It is against such security that lending institutions provide loans and mortgages; and 3. The speed and efficiency by which land transactions are processed are ever so important for decision-making relative to investments."
Mr. Rogers then related how the Department was able to source the new system: "The Department of Lands and Surveys, through the UK grant fund, was able to secure funding for an LIS which has been long fought for since 2009. Even though there were disappointments over the last ten years, through persistence we have been able to obtain funding and we are rolling ahead with this new LIS system.
"We are extremely delighted to announce that we have partnered with Trimble to establish this system, in Anguilla, which will allow us to store information on every parcel of land and enable us to respond to customer requests more quickly. This is a great advancement for lands in Anguilla, and I am sure the public will love the results."
The Honorable Minister of Social Development and Lands, Mr. Evans McNiel Rogers, highlighted that Land Information Systems around the world are helping to address land related problems by providing infrastructures for implementing land related polices, and land management strategies, with the aim of ensuring social equity, economic growth, and environmental protection.
Mr. Rogers noted: "Until the past couple of years, the developed world often took land administration for granted and paid little attention to it. But the economic collapse, caused by the recent global financial crisis, has sharply focused world attention on our banking policies and processes, as well as the need for adequate and timely land information. Simply put, information about land, and land market processes that can be derived from effective Land Information Systems play a critical role in all economies."
The Minister reflected that Anguilla's Cadastral Plan largely remained unchanged since its inception in 1974. He said records were kept exclusively on paper, and stored in vaults. He noted that this could cause problems of various kinds.
He stressed: "LIS technology has been an essential component of successful land administration and cadastral agencies for many years, solving common land problems. Trimble will provide hands-on resources, as an established firm, with expertise in providing a comprehensive technological platform to enable land administration to modernize operations."
The Minister welcomed Trimble, and he congratulated the Department of Lands and Surveys on this great initiative which marks a significant milestone in the further advancement of the administration of land.
Honourable Deputy Governor, Mr. Perin Bradley, then remarked: "For over five decades the Department of Lands and Surveys has kept its records on paper stored in vaults, and amending these records has been time-consuming for the Department as well as for the clients. Now the Department, through the Anguilla Programme project, was granted funding out of the 60 million pounds UK grant fund to procure a Land Information System (LIS).
"The signing of the contract with Trimble will establish a secure digital Land Information System which will allow us to securely store information on every parcel of land. We will also be able to respond to customers' needs more quickly."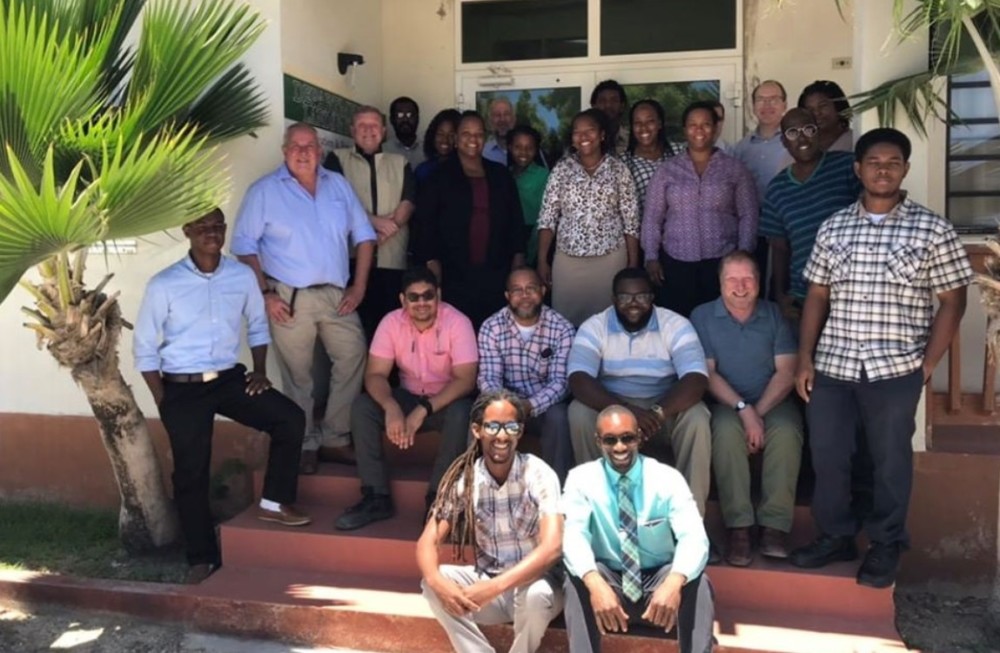 Mr. Bradley said he considered it a great advancement for Anguilla, and he was sure that the public would embrace this new development. He said he congratulated Trimble for their successful award, and he welcomed them to Anguilla.
A history of land administration was given by the former Director of Lands, Mr. Gifford Connor, and the current Director, Mr. Leslie Hodge presented an LIS overview. Trimble personnel, including the Director of Land Administration Services, Mr. Matt Delano; Project Manager, Mr. Andrew Thriscutt; and Systems Architect, Mr. Ken Dinsmore, all gave demonstrations of various aspects of the LIS system's operations.
At the end of the ceremony, the vote of thanks was delivered by Deputy Director/Registrar, Attorney Kristy Harrigan.
This article was first published here https://theanguillian.com/2019/06/new-lands-information-system-for-department-of-lands-surveys/