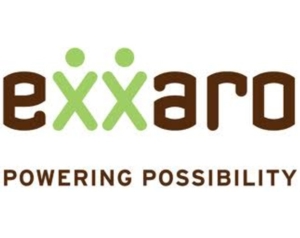 Exxaro Resources has joined the growing list of South African enterprises that have chosen Spatial Dimension* to implement an enterprise mineral rights management solution based on FlexiCadastre.
FlexiCadastre will assist the JSE-listed diversified mining company to manage its obligations to the Department of Mineral Resources and to navigate the complexity of the Mineral and Petroleum Resources Development Act (MPRDA).
During the initial implementation project, Spatial Dimension will work with Exxaro's team to integrate their business processes, data and reports. This will initially focus on prospecting rights, mining rights and land assets.
"Exxaro foresees that the implementation of FlexiCadastre will greatly enhance the day-day management of the tenure administration process and assist to ensure that Exxaro is compliant in regard to timely legal reporting", said Henk Lingenfelder, Exxaro's Group Manager Geoscience.
"Our scalable mineral rights management solution will also facilitate Exxaro's growth into other jurisdictions as needed," said Nick Holleman, Spatial Dimension's Project Manager for Exxaro.
About Exxaro Resources Limited
Exxaro Resources is one of the largest South African-based diversified resources groups, with interests in the coal, mineral sands, ferrous and energy commodities and has business interests in South Africa, Botswana, Republic of Congo, China and Australia. It is the second-largest coal producer in South Africa with current production of 40 million tonnes per annum, and is listed on the JSE Limited, where it is a constituent of the Top 40 and the Socially Responsible Investment (SRI) indices, respectively.
At 31 December 2012, Exxaro Resources had assets of R41,6 billion and a market capitalisation of R60 billion (US$7 billion). In 2012 Exxaro was one of the top 10 mining companies worldwide in terms of total shareholder returns over the 10 year period between 2001 and 2011. The group's  strategy, given our commodity resource base and access to financial and human capital, aims to create and deliver economic and social returns and for all our stakeholders.
*Trimble acquired Spatial Dimension on September 2, 2015. FlexiCadastre is now part of the Landfolio software suite.